此文章还有以下语言版本: Chinese (Simplified) Chinese (Traditional)
I often listen to Dreamland Children's Bible Stories with my son. I would like to share two very touching real-life stories with you.
"I'm No Longer Man in a Metal Cage" tells of someone who has been bound by drugs for 14 years. His name is Hong Zheng Dao. Once he fell ill with the flu and a friend introduced him to drugs, and that little try completely ruined him. Every time he felt tired or sick, he went for drugs. He was only found out to drug addicted when he had an accident from taking drugs. After he recovered, his family sent him to a rehabilitation centre. After receiving rehabilitation treatment, Zheng Dao thought he was cured of drug addiction. He went home happily, fully confident that he was no longer dependent on drugs.
To his surprise, soon he started his drug abuse again. His whole body was covered by needle holes, part of his body was gangrenous, and whenever he had a craving, he couldn't stop himself from smashing things like a wild beast. His mother, in desperation, made him a metal cage and locked him up to stop him from going for drugs again. But the metal cage may be able to restrain him, it could not restrain his drug-controlled heart. Once he broke a metal bar and escaped. While his body found satisfaction in drugs, his heart was filled with guilt and pain. His mother reinforced the metal cage. Zheng Dao's brother didn't want to see him spending his whole life in a metal cage. One day, his brother got a gospel rehabilitation leaflet and urged their mother to send Zheng Dao to Taiwan Operation Dawn Gospel Rehabilitation Centre. Their mother hesitated for a long time, but eventually decided to give him one last chance.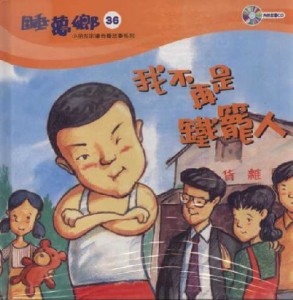 When Zheng Dao joined Operation Dawn and heard for the first time a way to be freed from addiction without any help from tobacco, alcohol, medication or self-will, he told his family he didn't want to try. But a brother in the centre shared his testimony that he was able to quit drugs completely after he believed in Jesus, and Zheng Dao decided to give it a go. At a special event on the Christmas night that year, Rev Liu Min-he from Operation Dawn shared that he too was once under the bondage of drugs, his mother prayed for him for years, and he finally got rid of his drug addiction by the power of Jesus. Rev Liu called on call the addicts there to repent and accept Jesus' salvation. Two simple words "I do" completely changed Zheng Dao's life. His mother needs no longer shed tears for him. He is no longer a man in a metal cage. He is now a free and happy person. Later he would become the first ex-addict rehabilitated through Taiwan Operation Dawn Rehabilitation Centre to be ordained into Christian ministry and to help more addicts like him to see light again through Jesus.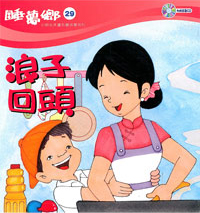 The main character in the story "The Prodigal Son" started his drug-fuelled life when he accepted a gangster friend's "kind suggestion" and took the first dose of heroin out of curiosity. He then started a life of street fights, controlled by a gang, funding his drug addiction through robbery. He even became a drug trafficker. Laughter was no longer heard in the family. He went back home only to demand more money. He broke every heart in the family. His mother said to him, "My son, how do I live like this, having you in this situation?" But whenever he had a craving, he would vomit and have diarrhoea, snap into a fit of fever and chills, feel like his whole body was bitten by ants and stabbed by needles, and all his bones breaking into pieces. He wanted to be good for his mother's sake, but he wasn't able to.
One day he was badly injured, because of drugs and gangland activities. He was sent to the hospital. When he woke up, he saw his mother praying besides his sick bed. His mother said to him, "I love you. Jesus loves you too." He felt extremely guilty because of his mother's love. However he still felt nothing about the love of Jesus. Eventually his mother sent him to Hong Kong Operation Dawn Gospel Rehabilitation centre. Through reading the Bible, prayer, labour, mutual support from fellow inpatiences, encouragement from the ex-addicts, the drug addicts were able to slowly clear their addiction, and free their bodies from drug dependence. The prodigal son was finally able to humbly bow down on his knees and ask God for forgiveness, accept Jesus as his Saviour, and become a new creation.
In 1982, a Hong Kong University forum found gospel rehabilitation to be over 10 folds more effective than other treatment methods. Gospel rehabilitation has been running in Hong Kong for over 40 years, and is recognised by the Hong Kong government as the most effective rehabilitation method. Hong Kong Operation Dawn Rehabilitation Centre was founded by Rev John Paul Chan in 1968, and awarded an honorary certificate of merit from the Queen. In 1984, Rev Chan sent Rev Liu Min-he, who was successfully rehabilitated through Hong Kong Operation Dawn, to start a gospel rehabilitation ministry in Taiwan, with his newly-wed wife, and Rev De-rek Kong's family of five. In 1989 they founded Taiwan Operation Dawn. Liu Min-he was "the prodigal son", the minister who called Hong Zheng Dao to repent. To date, Operation Dawn has helped countless people get rid of their drug addiction, in Hong Kong, Taiwan, Thailand, Myanmar, China, the US, Canada and India.
Dear friends, are you also struggling in the "ocean of drugs"? Some things can slowly become your addiction, and completely overwhelm you. I used to be trapped in the addiction of losing weight. It may sound ordinary, but it led me onto a path of self-harm. I was admitted to the hospital twice within a period of six months. My family and schoolmates prayed for me, just like Min-he's mother prayed for him, confident that Jesus was able to save me. Whenever I see the scars on my wrist, I give thanks to the Creator God with all my heart. This God is very special – He seeks the sinners in order to reconcile them to Himself, and he gave up His life in order to save ours. He changes people's lives, and turns curses into blessings. Friends, I hope you can be still, and know Him. He loves you. He will not forsake those who are reconciled to Him. He disciplines in order to turn people back on the right path. He does not snuff out a smouldering wick, but rekindles it so that it can once again shine its light on those around it. Come and accept Jesus as your Saviour, and enjoy the eternal life He is going to give you. Restore your relationship with God. God has promised He will be with you always. When you meet Him, your life will no longer be like the bitterness of winter. Finally, I would like to share with you the theme song from "I'm No Longer Man in a Metal Cage":
Since I knew Jesus, my life has been changed in many ways.
Since I knew Jesus, spring has begun in my life.
His love saturates my heart, and gives me warmth and new strength.
He prepares my path ahead, and leads me to that beautiful place.
The river of peace and joy flows in my heart.
The eternal light of truth always remains in my heart.
No matter what the circumstances, He protects me.
What abundant grace, always surpasses what I ask for!
Translated by : Geoffery Liu